Auden's Col Expedition (5,490 M)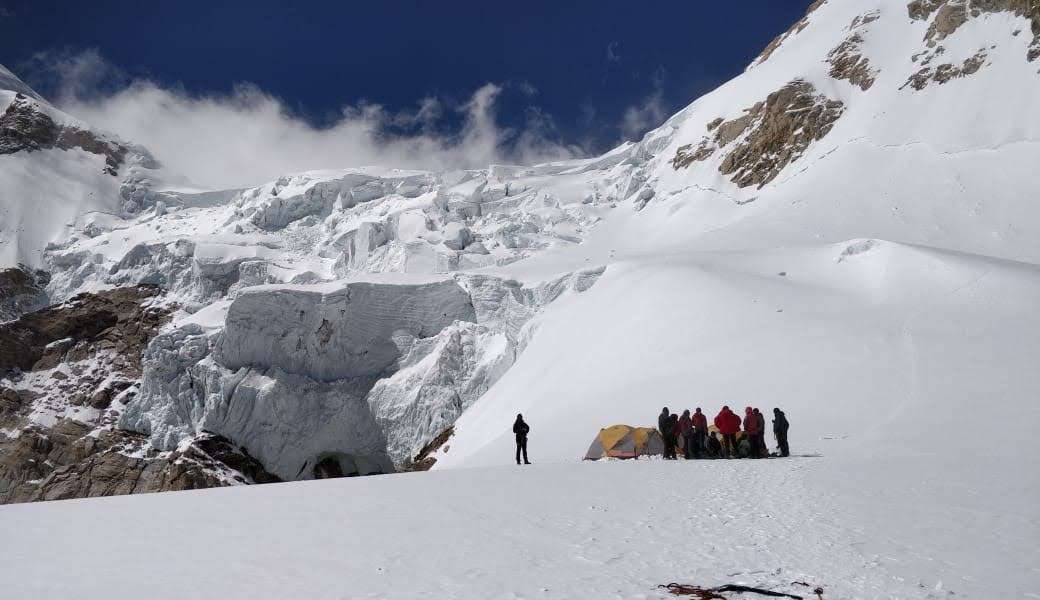 auden's cal
situated in the north india's gangotri glacier.
elevation 5,490 mtr from sea level
overview
P & D
Uttarkashi To Rishikesh
best time
may, june, september, october
routes
uttarkashi-gangotri-nala camp-rudugaira base camp-auden's col-khating glacier-zero point-vasukital-kedarnath-gaurikund-rishikesh
Auden's Col Trek is named after British Geographical Survey officer John Bicknell Auden, who first discovered it in 1935 and crossed it in 1939. Situated at an altitude of 5,490 m, Auden's Col is one of the high altitude mountain passes in the Indian Himalayas. The region of Garhwal which connects Rudragaira and Bhilangana valley. Auden's Col Trek forms a bridge between the north-west ridge of Gangotri III, which is at an altitude of 6,580 m, and the ridge Jogin I coming east at 6465 m. The trek to Auden' s Col is one of the toughest treks in the Garhwal Himalayan region and hence is the least explored. The journey requires adaptation as it passes through high altitude places and some dangerous moraine, narrow cliffs, rocky and narrow trails. The surrounding area also includes some large glaciers such as the Khatling Glacier, which is at an altitude of about 4,200 metres.
The Col trek to Auden begins at a distance of 3,048 meters from Gangotri, one of the important Hindu pilgrimage sites and a temple dedicated to the Ganges, the holiest river in India. The road from Gangotri to Nala Camp leads uphill, which is an easy 8 km route. The scenic walk through the pine and birch forest turns into a picturesque walk with views of some of the Himalayan peaks i.e. Jogin and Kedartal range. From Nala Camp, the path continues till Rudragaira Base Camp, which is a gradual climb of 7-8 kms. The route then turns towards the base of the Gangotri Group of peaks and continues through glaciated tracks towards the colonel of Auden. From the Col of Auden the journey continues to the Khatling Glacier and then to the outpost, which is one of the alpine meadows. From the outpost the route leads to Masar Tal and then to Vasuki Tal, two high altitude lakes in the Garhwal Himalayan region. From Vasuki Tal, an 8-km downhill trail leads to Kedarnath, another important Hindu pilgrimage site and the most remote site of the Char Dham Yatra. Later the Col trekking trip to Auden ends at Rishikesh, which can be reached via Gaurikund, Rudraprayag and Devprayag.
Auden's Col Expedition with Great Adventure Gangotri
Contact us for planning your Auden's Col Expedition with best travel packages of as per your requirements!
INTERNATIONAL  AND NATIONAL MEMBERSHIP 
Recognised by Ministry of Tourism, Government of India as Inbound tour operator & Adventure tour operator. Registered  with Indian Mountaineering Foundation. ( IMF )
©2023. greatadventure.in All Rights Reserved.